A Drizzit
I drew a drizzit!... again!! This time surrounded by cheap photoshop will o' the wisp faery thingies!!! I tried to make this one look better than Jarlaxle but... well, it just didn't happen O_o. 'But that's O-Kay. Because I'm good enough, I'm smart enough, and gosh darnit, people like me' @_@ (Saturday Night Live refference). I finished drawing and am putting this up at 5am, so frankly I dunno how this is gonna look in the morning... wait, it is morning... well you know what I mean X_X. Drawn in marker and pencil.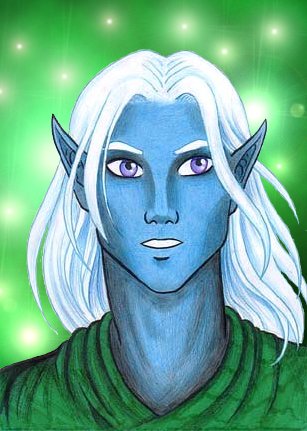 Copyright © 2003 by Yumeni www.twilightvisions.com. All rights reserved.
Revised: 12 May 2010 07:46:40 -0400 .