Drizzt Do'Urden
I'm not obsessed... really! Anyways, Drizzt again... this time with Icingdeath and Twinkle =D I think it looks better than 'Drizzit.' This pic is also known as 'what-Raven/Trellion-would-look-like-had-his-dark-elf-genes-shone-through'. Yes I know the scimitars are backwards. Drawn in marker and pencils, background in photoshop.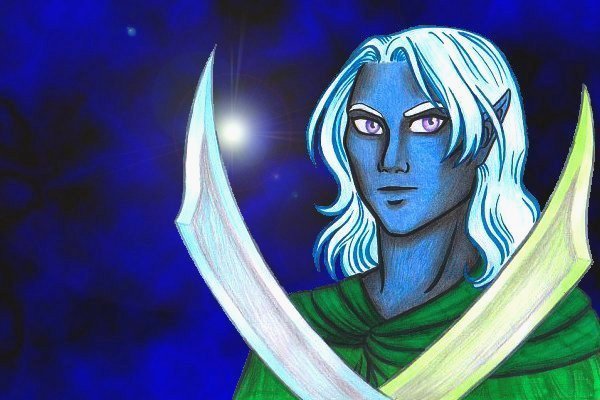 Copyright © 2003 by Yumeni www.twilightvisions.com. All rights reserved.
Revised: 12 May 2010 07:46:40 -0400 .