Gollum
A little sketch of Gollum from my favorite scene with him in Lord of the Rings (the book, not the movie). That whole fish in a pond thing makes Gollum (or, rather, Smeagol) look so sweet and innocent! Drawn with pen.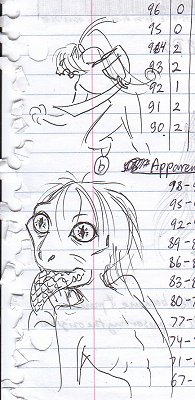 Copyright © 2003 by Yumeni www.twilightvisions.com. All rights reserved.
Revised: 12 May 2010 07:46:39 -0400 .