Innocence
This is one my my favorite scene from one of my favorite Drizzt books: Starless Night. Here Drizzt is looking back to his elven companion as he recieves a favorable sign from his goddess Mielikki in the form of her symbol, a unicorn. A unicorn allowing a drow to touch it... could there be any more potent way of showing how pure and good Drizzt's heart is? I didn't think so =P Drawn in marker and pencil.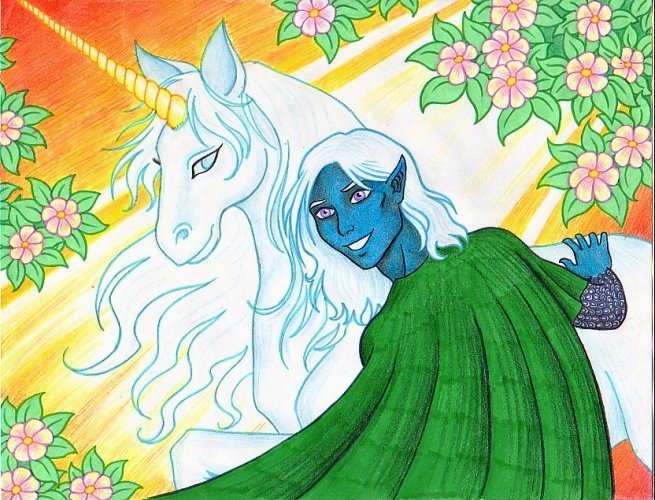 Copyright © 2003 by Yumeni www.twilightvisions.com. All rights reserved.
Revised: 12 May 2010 07:46:40 -0400 .