Karaci
After all the meticulous planning and research of Shadowbane (a MMORPG) lore to become a cynical elven ranger, I did something completely different. My main appears to be Karaci, an elven 'thief'... well, the profession is called that, but you have the option not to train the steal skill - which I didn't - and therefore preffer to be called a rogue. I like playing oxymoronic characters. Anyways, I chose the discipline of BladeWeaver, an ancient elven art of swordplay based off dexterity instead of strength. Karaci means 'the invisible one' in Mangralian. Drawn in marker and pencil, background in photoshop.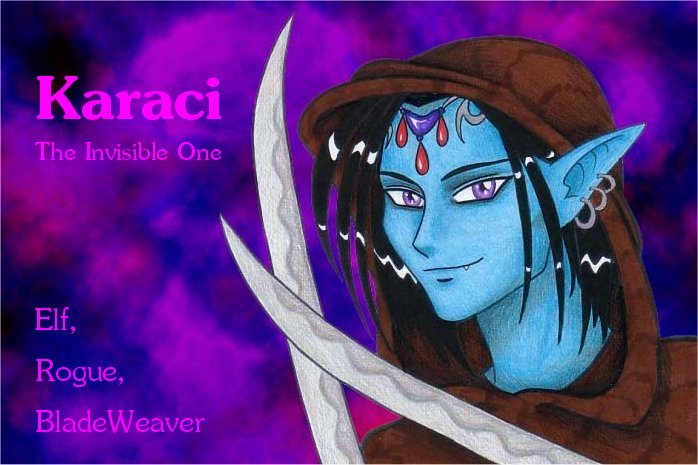 Copyright © 2003 by Yumeni www.twilightvisions.com. All rights reserved.
Revised: 12 May 2010 07:46:40 -0400 .