Lunavae Xia'Caegal
This is drawn for another friend, lets call him Naevik. It's his dark elf rogue from EverQuest (amongst other things). Story-wise, she actually started out as an enchanter, but later became an assassin. Though she can be playful and sweet, when she puts on that black mask, she is a lethal killing machine. I wanted to draw her in black chainmail, but remembered that I couldn't draw armor. I also thought of drawing her in the white robe she likes to wear, but thought that wouldn't adequately express the fact that she is a deadly assassin. So here she is instead in dark elf starter clothes. :P Drawn in markers and pencil.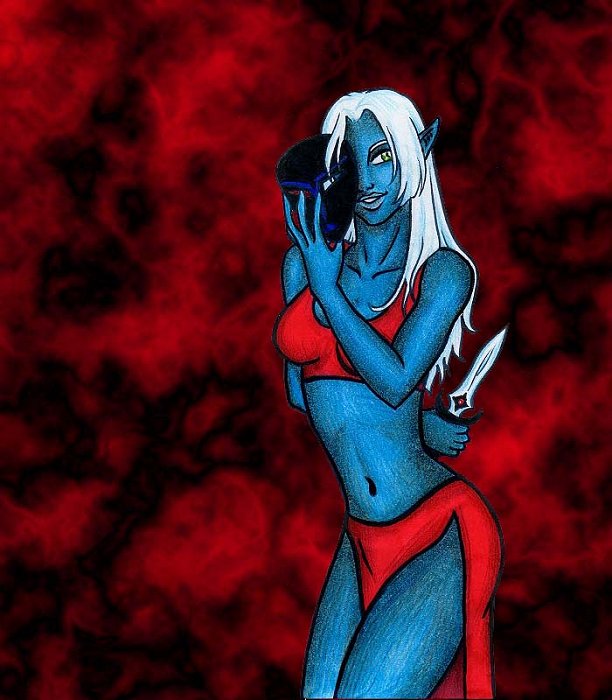 Copyright © 2003 by Yumeni www.twilightvisions.com. All rights reserved.
Revised: 12 May 2010 07:46:40 -0400 .