The Talisman
A collage of events from the book "The Talisman" by Stephen King and Peter Straub. The poem is from the book, and reads:

"Good birds may fly;
Bad boys must die.
This is your last chance:
Go Home!"

. Drawn in markers.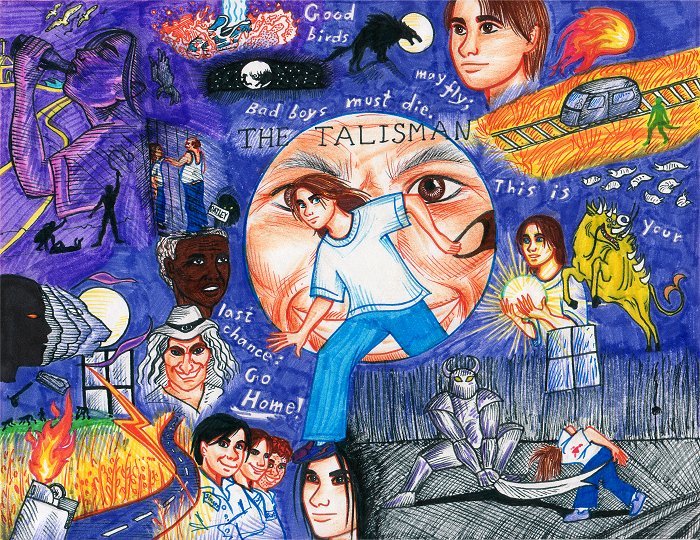 Copyright © 2003 by Yumeni www.twilightvisions.com. All rights reserved.
Revised: 12 May 2010 07:46:40 -0400 .