Acleito With Runes
Chief Commander Acleito with a bunch of katakana and Norse rune scribbles all around. This is very primitive notes for the scene in the Caldora story where he is confronted by Yugashii, the god of war. If you know katakana or Norse runes, you can probably make some of it out. Drawn in pen, at work.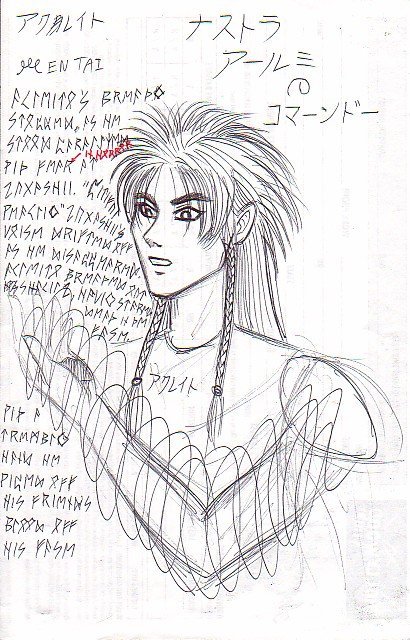 Copyright © 2003 by Yumeni www.twilightvisions.com. All rights reserved.
Revised: 12 May 2010 07:46:40 -0400 .