Aloquin
This is Aloquin, the Chaos Dragon, from my Caldora story. Together with Dinictis they are the Dragon Twins. He's the god of chaos, destruction, all that good stuff. Both him and Dinictis have primarily elemental-based magic, with Aloquin specializing in ice, wind, and lightning. His primary objective is reclaiming his throne and getting revenge on Dinictis for trapping him in the Land of Illusions. He's a fun guy, tho, really! Very powerful, too. Takes 3.5 gods and 1 incompetent moron to bring him down. Drawn in marker and pencil, with background and flare in Photoshop.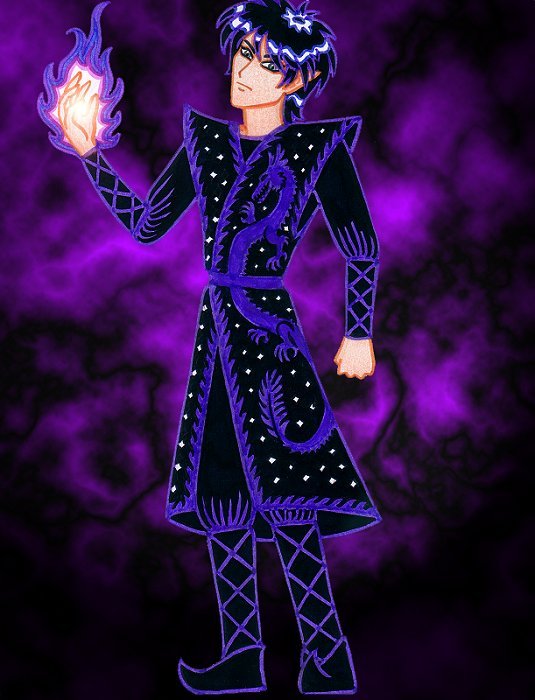 Copyright © 2003 by Yumeni www.twilightvisions.com. All rights reserved.
Revised: 12 May 2010 07:46:40 -0400 .