Dragon Twins
Well I'm finally done with my Caldora story!!! And I'm gonna use this as the cover for my own copy. It's Aloquin and Dinictis in their cosmic dragon forms - the Chaos Dragon (onyx) with eyes of lightning and the Order Dragon (emerald) with eyes of fire. The design was inspired by Stephanie Pui-Mun Law's 'Dragon Knot.' Drawn in marker and pencil, background in photoshop.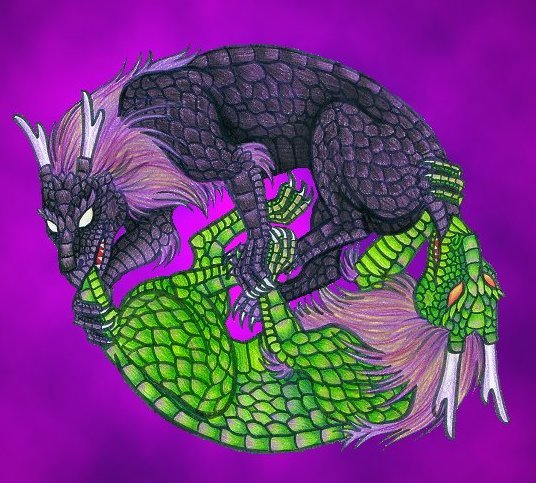 Copyright © 2003 by Yumeni www.twilightvisions.com. All rights reserved.
Revised: 12 May 2010 07:46:40 -0400 .