Erufin
Erufin is a High Elven Prince who is supposed to be the epitome of elven beauty in my stories (yah, just watch me screw that up). He is the son of the Lord and Lady of the Forest, which makes him a God. His parents and his five Goddess sisters bestowed all kinds of neat-o powers to him (Sleeping Beauty style) but he is mainly known as Lord of the Elements, since each of the Goddesses of the four seasons gave their brother the leash of an elemental (fire, water, earth, air) so that he may keep harmony between the elemental forces. That is why his symbol is a pentacle, engraved on his sword, Greenfire. This is drawn with marker and pencil.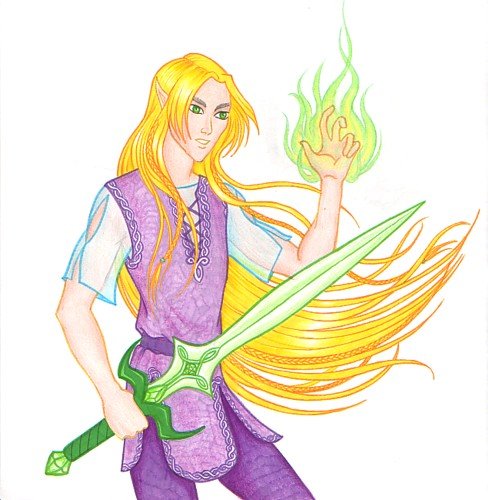 Copyright © 2003 by Yumeni www.twilightvisions.com. All rights reserved.
Revised: 12 May 2010 07:46:40 -0400 .