Onedia's Crystal Ball
This is an illustration for the title page of my own copy of my story. It's Onedia holding a crystal ball within which are (from left to right) Keramis, Raven, and Lianna. Again, marker and pencil... what isn't?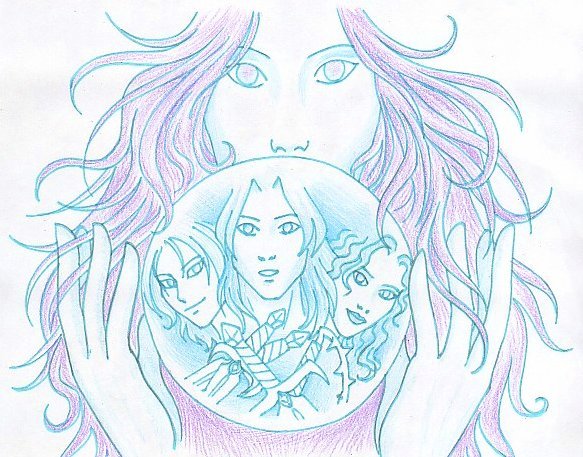 Copyright © 2003 by Yumeni www.twilightvisions.com. All rights reserved.
Revised: 12 May 2010 07:46:41 -0400 .