Trellion, Nighttime
This is Trellion/Raven again, this time in a nighttime forest setting. He is summoning the Queen of Faeries. In the background you can see various beings hiding behind trees and in the branches, demonstrating why the North Forest is nicknamed the "Forest of Big Birds". It's drawn in marker and pencil. The picture itself is bigger than this, but got damaged by water. I scanned the parts that weren't completely wiped.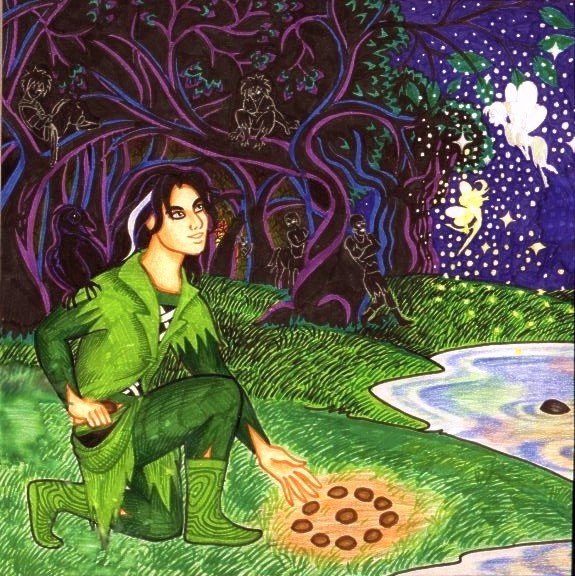 Copyright © 2003 by Yumeni www.twilightvisions.com. All rights reserved.
Revised: 12 May 2010 07:46:41 -0400 .