Family Portrait
This is a picture I drew as a present for my parents on their Anniversary. It is supposed to be me, my mom, my dad, and our cat converted into Lunarians riding a Kadro-Kril (Kadro="different directions/wanderer," Kril="wing": "wings in all directions" or "wandering wings"). I drew it so they wouldn't feel left out of all my talk about aliens. It didn't really work. Drawn in markers.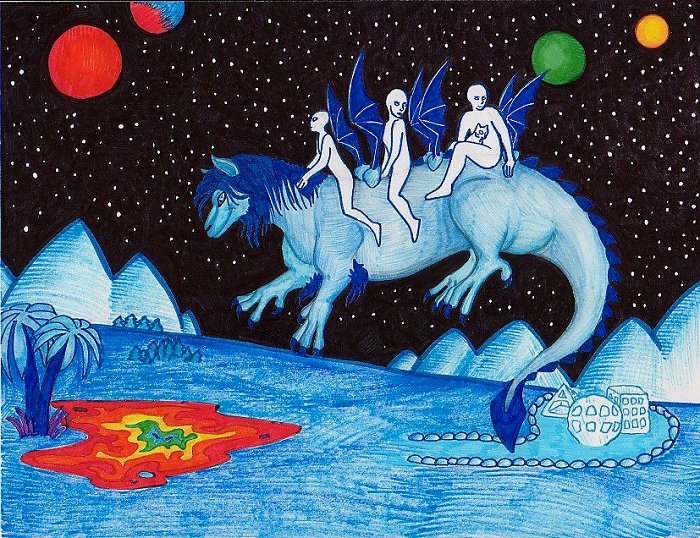 Copyright © 2003 by Yumeni www.twilightvisions.com. All rights reserved.
Revised: 12 May 2010 07:46:42 -0400 .