Ghost Dancer
My past life as a Lakota woman. Everybody was dying. I joined the Ghost Dance in desperate attempt to bring our ancestors, our heroes, my husband back to life to avenge the injustices to our people. Was killed and buried in mass grave at Wounded Knee, 1890. Not happy lifetime. 'Nuff said... long live Tashunka Witko (Crazy Horse... and no that's not him in the pic)! Drawn in marker, pencil, and pen.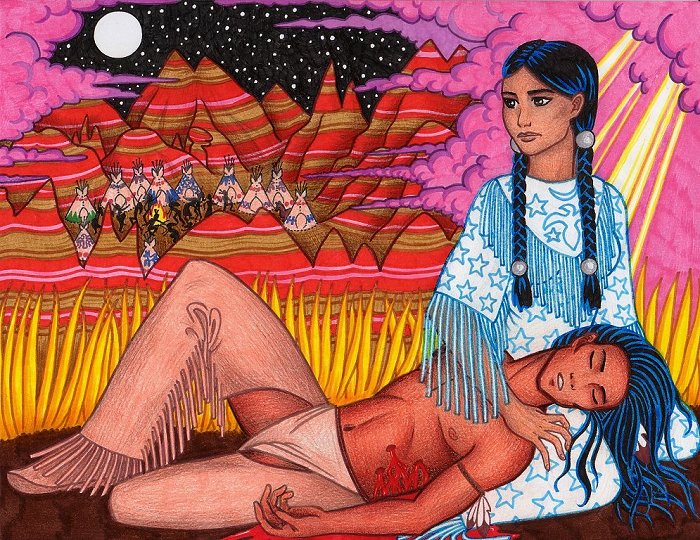 Copyright © 2003 by Yumeni www.twilightvisions.com. All rights reserved.
Revised: 12 May 2010 07:46:43 -0400 .