Isis & Osiris
These are the Egyptian deities Isis and Osiris. Although Osiris was murdered by Set and is now the god of the dead, I tried to draw them in their happier years when they were still together in the land of the living, a joy to their subjects and to each other. Yes I know the throne totally sucks, but it has some important Egyptian symbols on it, including Osiris' Djed pillar, Isis' Thet Knot, and both their names in heiroglyphics. There are several errors in this picture. The throne symbol on Isis' crown is backwards, Isis has six fingers on her left hand, and Osiris' Atef crown is missing a gold snake crawling down its center. Drawn in marker and pencil.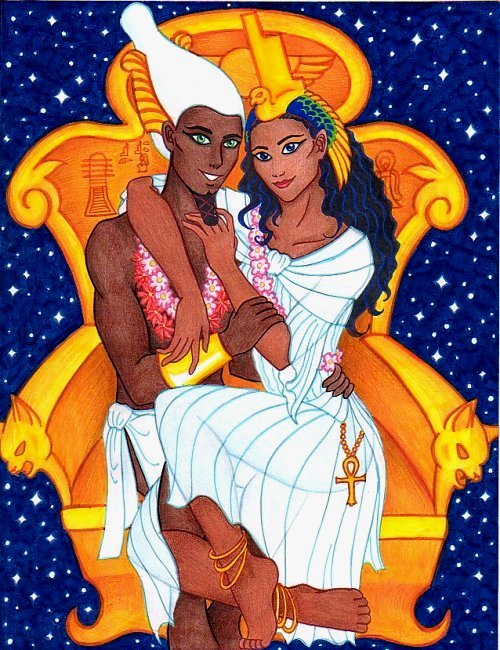 Copyright © 2003 by Yumeni www.twilightvisions.com. All rights reserved.
Revised: 12 May 2010 07:46:41 -0400 .