Jesus Staircase
Jesus acting as a guide to a metaphorical staircase of spiritual evolution and the gates of transformation. As always, my three angel types of Planet Angel (human), Star Angel (bird), and Moon Angel (panther hidden in the dark part to the right of Jesus' face) are ever-present. Drawn in markers.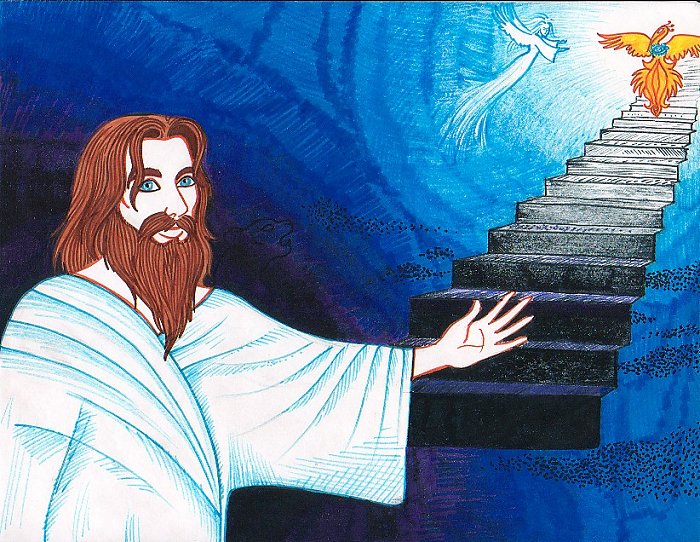 Copyright © 2003 by Yumeni www.twilightvisions.com. All rights reserved.
Revised: 12 May 2010 07:46:42 -0400 .