Lunarian
This is a Lunarian from the planet Luna in the solar system Maiucialla. It wears clothing inlaid with crystals and beaded gems to amplify the power they generate from their energy centers. The symbol on its torso is that of the planet Luna. Drawn in pen.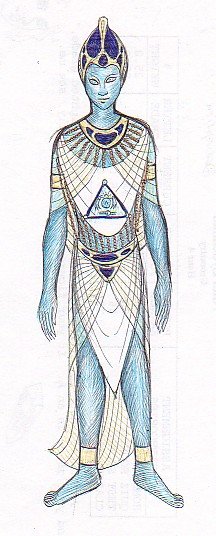 Copyright © 2003 by Yumeni www.twilightvisions.com. All rights reserved.
Revised: 12 May 2010 07:46:43 -0400 .