Cosmic Destiny
This is Maedjoe the Wind Runner... some say he's bled enough over his lifetime to fill a pond. That's cause his bone marrow can produce blood much faster than a normal human's, and his heart can pump blood much faster to aid him in moving at the speed of sound. The only way he can be killed is if his brain is destroyed, because otherwise it regenerates any other wound. And even then he has two resurrections. You'd think that'd last him a while but nope by the end of the story he has no resurrections left. Long story. I dunno if that's his blood, his girlfriend's (no he didn't kill her), or somebody else's. Drawn with marker and pencil, background in photoshop.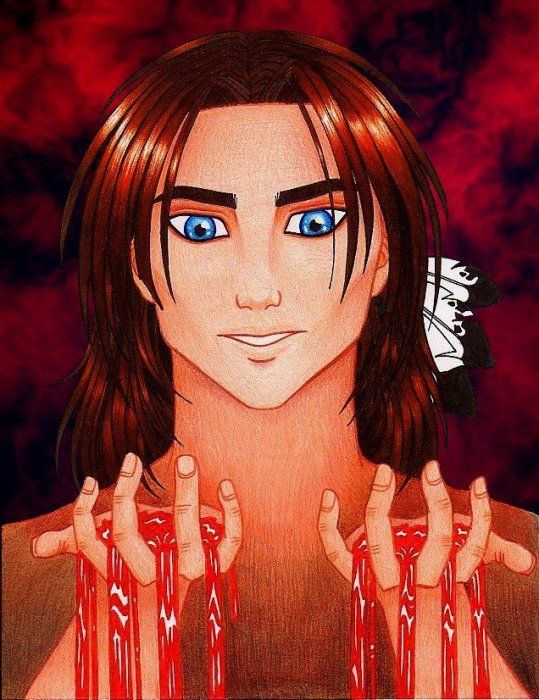 Copyright © 2003 by Yumeni www.twilightvisions.com. All rights reserved.
Revised: 12 May 2010 07:46:42 -0400 .