Maiden
This is the Maiden aspect in my Archetypal Triple Goddess series. I was mainly thinking of Bast and Artemis/Diana while drawing this. The Maiden personifies independence, curiosity, wonder, strength, fearlessness, wild things, and the hunt. She brings a refreshing sense of newness with Her wherever she goes. She is looking with interest at a crystal ball displaying the wild woods which are her domain. The stars symbolize hope, and the waxing cresent new beginnings. The cat perched on the moon symbolizes magic and independence. This is drawn entirely in pencil.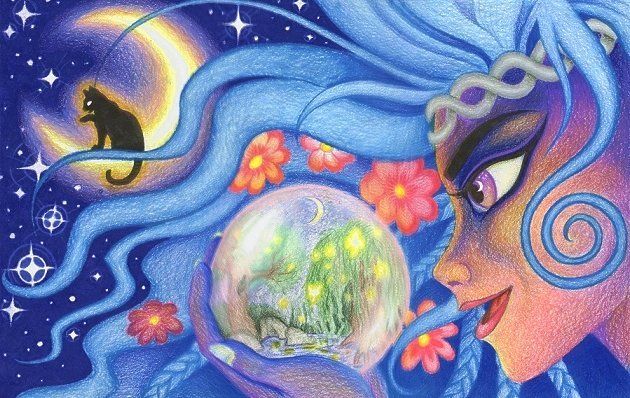 Copyright © 2003 by Yumeni www.twilightvisions.com. All rights reserved.
Revised: 12 May 2010 07:46:43 -0400 .