New Heavens & New Earth
This is my interpretation of the Bible's book of Revelations. There's a woman standing on a crescent moon being chased by a dragon, and the chosen people who shine like stars as they are guided by divine light to the new Earth. So as not to be speciecist, there is a Zeta/Gray alien at the end of the line of humans. Me having a bow and arrow is related to an apocalyptic dream I had. Drawn in markers.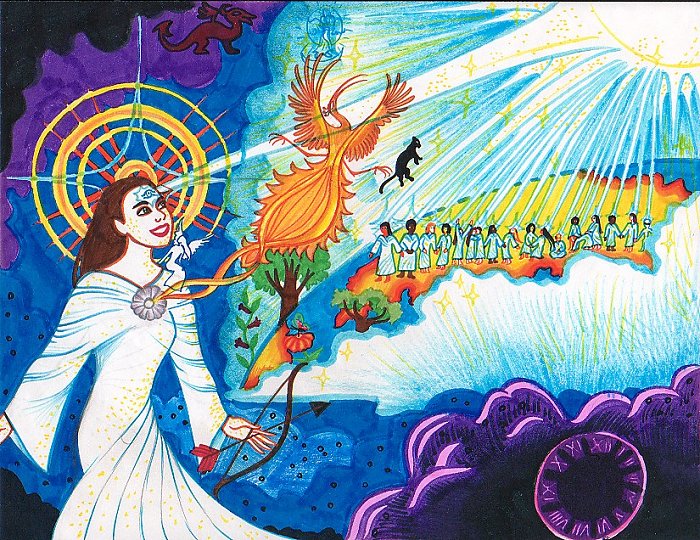 Copyright © 2003 by Yumeni www.twilightvisions.com. All rights reserved.
Revised: 12 May 2010 07:46:42 -0400 .