Nightangel
Vampiric elven angel? Angelic elven vampire? Fanged thing with wings and pointy ears!! Err, well I drew this for a friend, lets call him Vayen... that's him in the pic, or at least his astral form, or at least how I see it. Drawn in marker and pencil.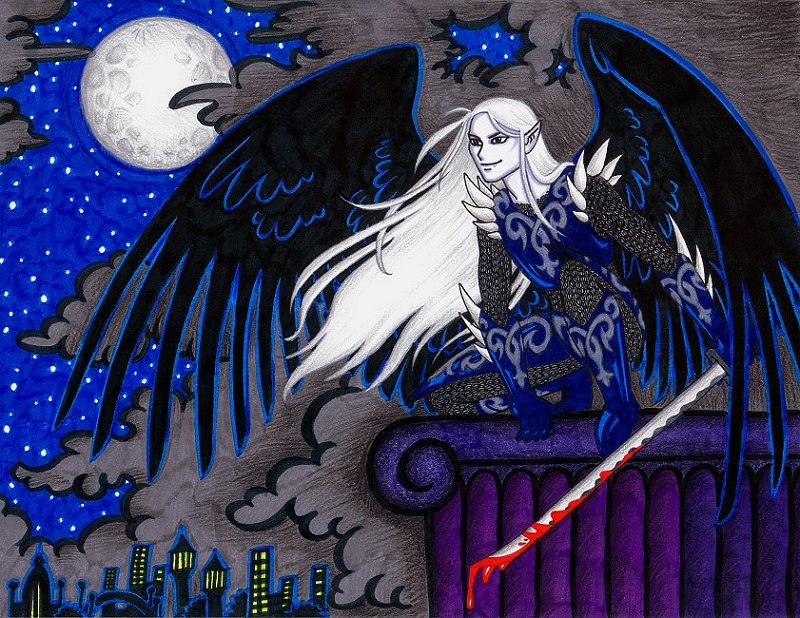 Copyright © 2003 by Yumeni www.twilightvisions.com. All rights reserved.
Revised: 12 May 2010 07:46:43 -0400 .