Reunion
A cover I did for a play I wrote about the end of the world, battles between angels, and the new Earth that would rise out of the ashes of the old. Drawn in markers and pencil.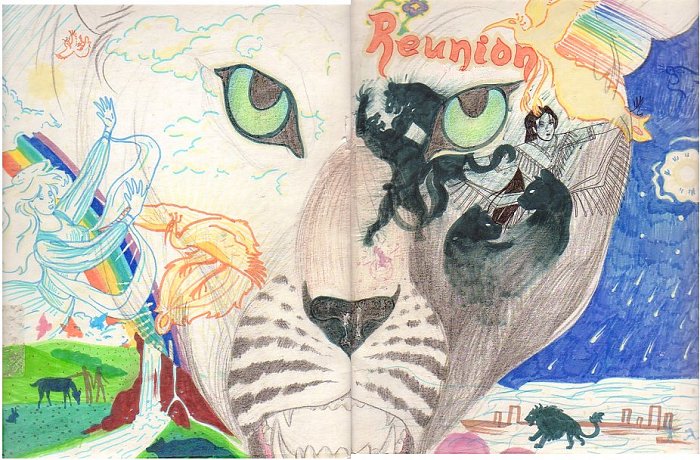 Copyright © 2003 by Yumeni www.twilightvisions.com. All rights reserved.
Revised: 12 May 2010 07:46:43 -0400 .