Source-Link
This is a Lunarian forming a link with the Source of all things with its third eye. The three angel types called Moon Angels (panther), Star Angels (bird), and Planet Angels (human) emanate from the Source, as well. Drawn in markers and pencil.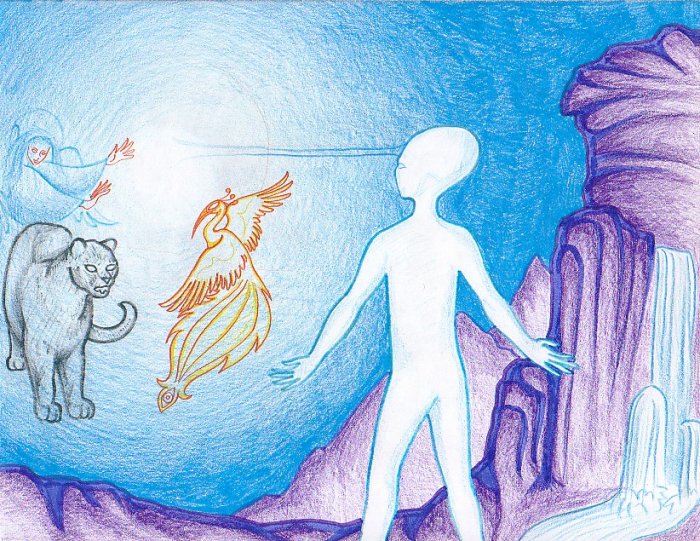 Copyright © 2003 by Yumeni www.twilightvisions.com. All rights reserved.
Revised: 12 May 2010 07:46:41 -0400 .