View From Space
Moon Angels racing over the Earth as viewed from space. There is also a Star Angel as the sun, and a Planet Angel floating in the middle of nowhere. Drawn in pen.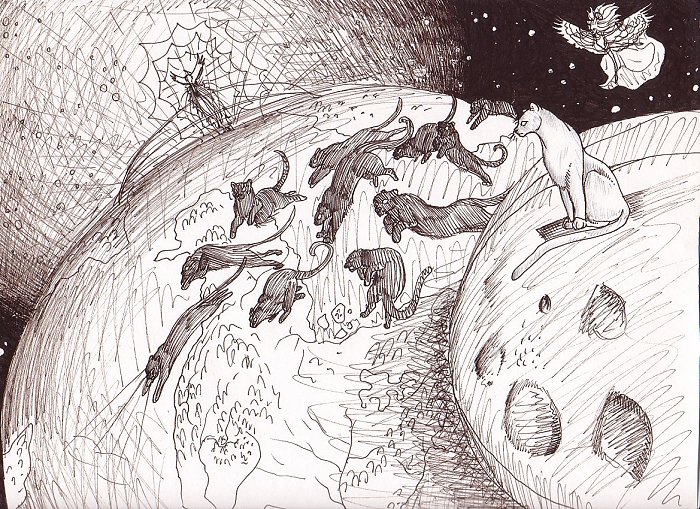 Copyright © 2003 by Yumeni www.twilightvisions.com. All rights reserved.
Revised: 12 May 2010 07:46:43 -0400 .