Star Angel
Star Angels are breathtaking beings of rainbow fire, and plumage such that no two feathers could be the same color. They are the living electromagnetic spectrum itself and the piercing cry ringing from their slender beaks is sound. Their mighty wings waft shafts of light into the cosmos, interlinking all stars in what has come to be known as the Starlight Web. Drawn in pencil.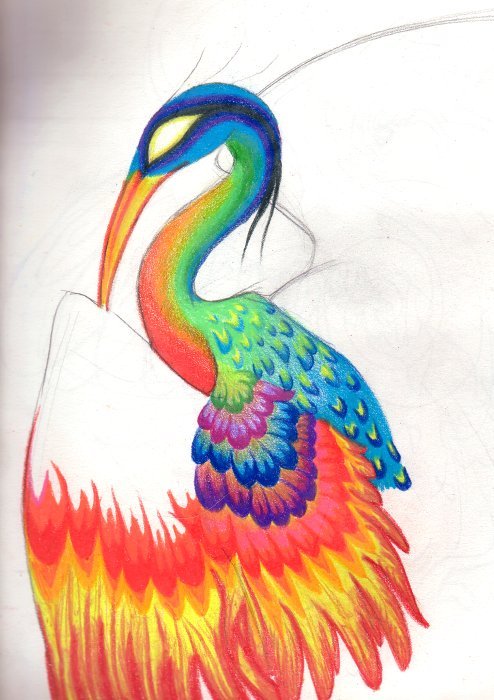 Copyright © 2003 by Yumeni www.twilightvisions.com. All rights reserved.
Revised: 12 May 2010 07:46:42 -0400 .