Time Force - Episodes 24 & 25 - Movie Madness I & II (Yaoi style)
The Time Force Rangers have been spirited away into another dimension again and Circuit doesn't know what to do! Naturally, he goes to the person least likely to help - Eric!! O.o;;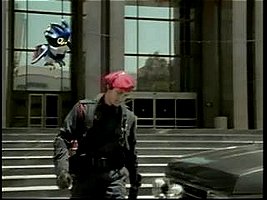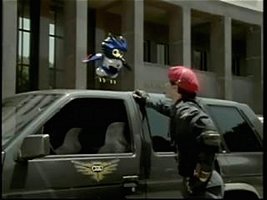 CIRCUIT:
"Eric, I need your help!"
ERIC:
"What are you crazy? *swats Circuit away*"
CIRCUIT:
"Agh, no really I'm serious! This is important! The Rangers
are missing! I can't find them anywhere!"
ERIC:
"Well, maybe they're out picking someone's trash! Now get
off my car, bird-brain, I'm busy!"
CIRCUIT:
"You've gotta listen to me! They've vanished from this
dimension completely!"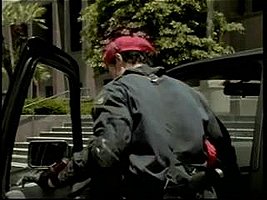 Wes... gone??... from this entire dimension?!
NOW, you've got his attention!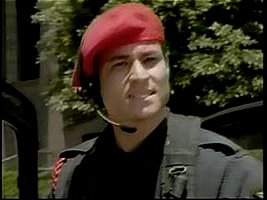 ERIC: "What??"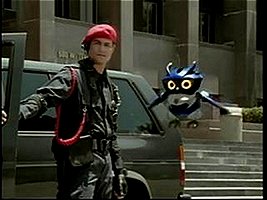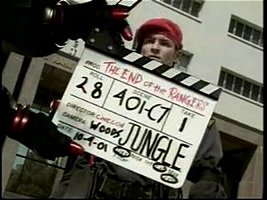 Eric doesn't have much time to dwell on this before he, too, is thrust into an alternate movie world.
TF - Episode 24
TF - Episode 25
back to Wes x Eric
back to Quantum Power
back to Voices
DISCLAIMER: All pictures, characters, and stories are Copyright their respective owners. They are NOT of my making and, to the best of my knowledge, they are not gay. No copyright infringement is intended.